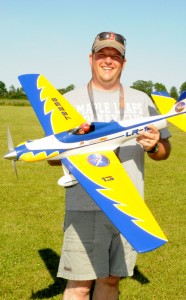 Training begins each spring in early May – every Wednesday evening throughout the season (subject to weather). We have had excellent training seasons throughout the history of the club with many new flyers earning their wings.
We offer flight training to all members, from those who have yet to acquire their wings (thus allowing you to fly unattended), to advanced flyers looking to hone their skills.
Our Chief Flight Instructor and his team offer training usually on Wednesday evenings starting at 6pm until dusk, weather permitting, during our flying season.
It is recommended that those seeking help add a post to the "Flight Instruction" section of our internet forum, a few days in advance, to confirm that a flight instructor will be at the field.
Even if you already have your wings …
TEMAC's RC Instruction Team is willing to help you improve your flying and landing skills.
Don't be shy.
Please check the forum for info about the training program and the status of each week's sessions.